Looking for payment gateway for your online store, install WooCommerce payment gateways plugins
Secure payment mode is essential for your website
For an online store, payment is an important factor and a well-secured payment system should be available. Visitors often hesitate to provide you're their credit or debit card information or bank account details. WooCommerce is the famous WordPress eCommerce plugin for converting your existing website into a selling platform. You get it for free. WooCommerce payment gateway plugins let you integrate various credit cards and different banks for accepting payment across the globe.
Do you own an eCommerce store built with WooCommerce?
If yes then you may require these WooCommerce payment gateways. It's the advanced representation of WooCommerce payment plugins allowing you to set up payment options in your WordPress store. An online store should have features for setting up custom prices to your various products and services including coupon amounts and that too in various currencies. You can install these plugins for collecting deposits on your booking site. Your eCommerce site should have a multilingual feature for visitors across the globe and it is possible if you install one of these WooCommerce payment gateways plugins on your site.
12 best WooCommerce payment gateway plugins are listed below:
1. Stripe by WooCommerce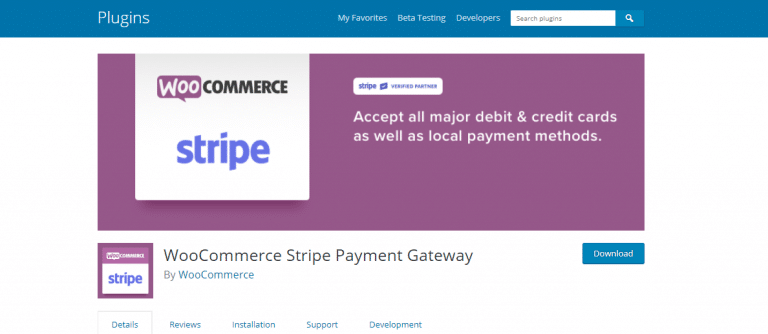 It is an outstanding payment gateway plugin for various WordPress website owner who operates their business worldwide. It allows you to accept payments from customers in twenty-six different countries via Visa, American Express, MasterCard, Discover, JCB, Diners Club, Sorfort, SEPA, Giropay, Alipay and iDeal, etc. This theme has API support for online payments which lets customers pay brand owners via mobile, phone,  and eBill.
2. FONDY Payment Platform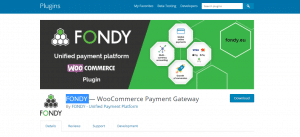 t is a free gateway plugin that lets you accept payments in 120 different countries across the European Union and beyond that. You only need to install the plugin for adding FONDY as the payment option in your online store. After that, the customers can start making payments with their choice of Visa, Maestro, Mastercard, Swift, PayPal, debit cards, COD and in more than a hundred currencies. Start customizing and adding branding to your online portal for making the checkout process easy.
3. PayPal Checkout by WooCommerce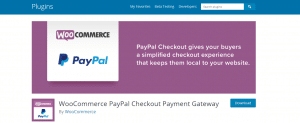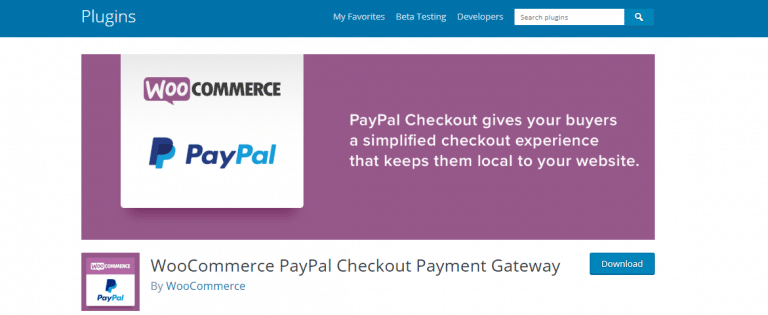 Start selling your products or services in a secure environment by installing this add-on. It is the most popular and trusted payment processor which customers prefer widely. It includes In-Context Checkout which matches with security protocol for an eCommerce website. It does not bother the theme of your website in any situation. In-Context Checkout works using a modal window via PayPal servers but eventually, the customers will be redirected to your website once they proceed to checkout.
Plugins To Moderate Your WordPress BuddyPress Powered Community Website
4. Amazon Pay by WooCommerce
It is possible to add Amazon Pay as a checkout option for your online store once you install this payment gateway plugin. Install this plugin to accept payments through Amazon.finances. Customers would be able to check out when they sign using their Amazon account. Customers will be able to watch a thank you text once they finish the transaction.
5. Square by WooCommerce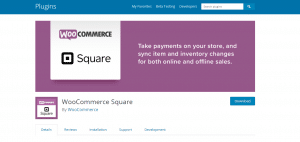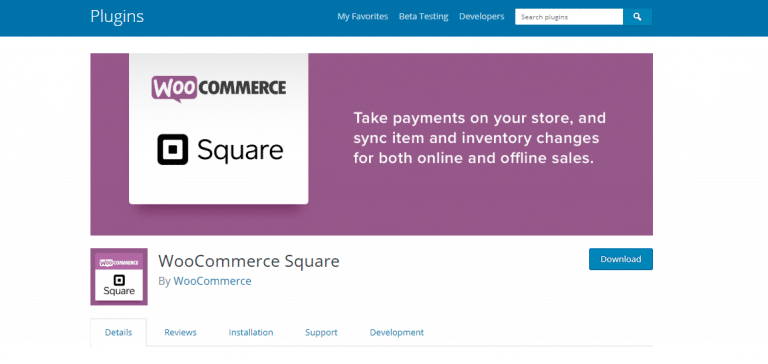 You can start accepting payments from the customers instantly in person. Best suitable plugin for business owners who have a physical storefront. You can start syncing the inventory via your online store and the Square POS. The installation process and use are quite easy which is possible because of its user-friendly interface. Customer payment data is well managed by the plugin itself reducing the burden from your shoulders.
6. PayPal for WooCommerce


You might be aware that PayPal is quite popular among various business organizations for completing online transactions. Install this plugin to avail of the benefits of PayPal on your website. You can accept payments from your customers without paying any monthly charges only in the U.S and Canada. It provides full protection against spammers and has prebuilt fraud filters for preventing any fraudulent practice in your online store. Customers would be able to save payment details possible because of the prebuilt token system.
12 Best WordPress Popup Plugins to Get More Email Subscribers
7. WorldPay for WooCommerce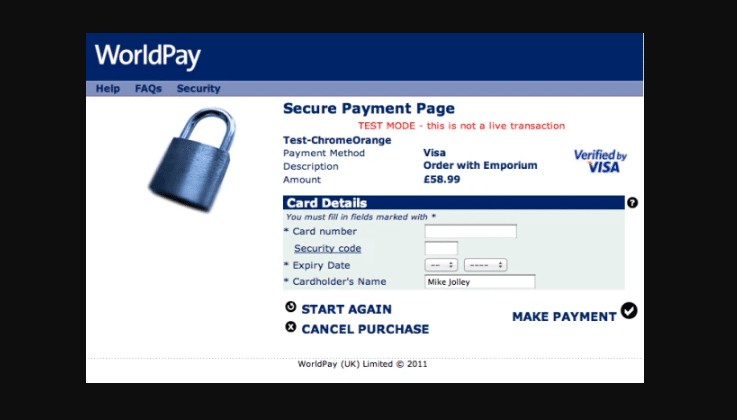 You can now start accepting credit card payments through your online store by installing WorldPay. Once you install this payment gateway plugin extension, your customers can easily check out using any credit card even Visa, Mastercard, JCB, Amex including Diners and various debit cards. You need to create a WorldPay account for using this plugin because each payment is managed and processed through servers. At the time of checkout, customers enter payment info safely through WorldPay. After the order is confirmed they are redirected to a confirmation page on your website.
8. Mollie Payments for WooCommerce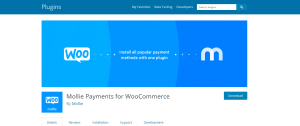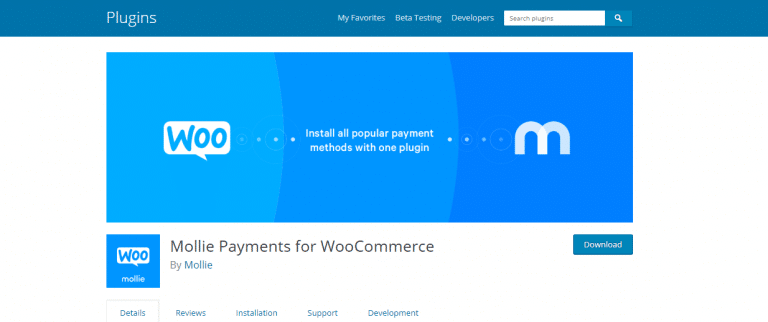 These plugins let you integrate various payment methods with WooCommerce. Major credit and debit cards or international payment methods including cash on delivery is supported by this plugin. Due to this advanced option, the customers can enjoy the flexibility and proves to be a strong tool for the store owners. It is free and can be used with your WooCommerce store. Start accepting payments by installing and configuring the settings. This plugin works fine with multisite and WPML compatible plugin.
9. Braintree for WooCommerce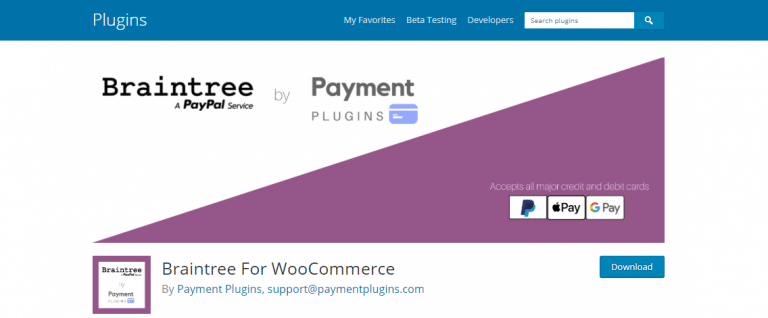 It is a creation of Braintree and PayPal partnership. Install Braintree for adding options for your customers to make payment using their credit card, via PayPal, Google Pay and also ApplePay. It is available for free and is an advanced WooCommerce gateway plugin which is SAQ A PCI compliant.
Best Black Friday And Cyber Monday WordPress Deals 2019
10. WooCommerce USAePay Payment Gateway
It offers a fully integrated ordering scenario between WooCommerce and USAePay. Because of USAePay is possible to receive and process payments across the globe for your WooCommerce online store. It has an ECI certification and is a gateway for charging your customers and accepting payments on the same hand. Some of its features include payments, subscriptions, refund and saved payment options, etc. Various currencies are supported by USAePay for letting the customers buy products using their currencies.
11. Cryptoniq Crypto Gateway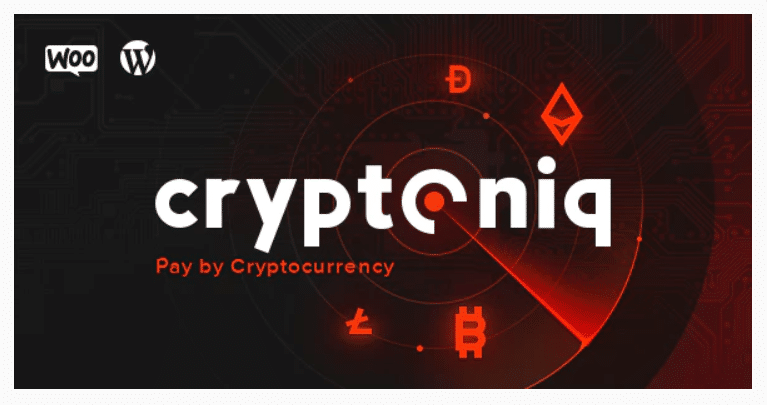 Start integrating payment options while using cryptocurrency, install this payment gateway plugin on your site. Around four cryptocurrencies are supported by this plugin including Bitcoin, Etherum, LiteCoin, and Doge. You should know that with Cryptoniq there is no involvement of third parties services or transaction fees.
12. WooCommerce Pesapal Payment Gateway
This plugin provides several new payment options letting your customers make fast payments using Pesapal. Based on user reviews it can be simply set up. Fully compatible with M-Pesa, eWallet, Airtel Money and mVisa.
Conclusion regarding WooCommerce Payment Gateway Plugins
You can easily process online payments on your WordPress site by installing these WooCommerce Payment Gateway Plugins. It is perfect for approaching huge traffic to your online store and for boosting sales and generating revenues. Pick any plugin among twelve plugins and get going.
Visited 1 times, 1 visit(s) today
Last modified: November 20, 2019