Try other programs better than Shopify
Try alternatives better than Shopify
Though Shopify is the most popular because it works but there are some flaws that will push you searching for alternatives for creating and managing your online store. Hopefully, there are various alternatives available. It's all about comparison and choosing what you require. Most importantly, these alternatives aren't inferior to Shopify. All of them are unique and relative.
Why do you need alternatives?
Shopify isn't enough every requirement and some requirements are there which it can accommodate. If you pay for a CMS, like WordPress, you will feel irritated at the high expense of paying for the second platform. If you are a creative artist, you would be paying for bells and whistles which you don't bother how to operate.
Luckily, various providers fill up the gaps that Shopify left ignored. If you use a few of them, you may find out that in your situation, an alternative is a better option than Shopify.
Shopify alternatives will provide you with better experience and flexibility of a drag and drop editor and offer a complete solution for your website. With these alternatives, you get content marketing features that let you promote the product on the internet and boost conversion rates. Multi-channel selling is possible and you can manage stores on Amazon, eBay, Facebook and Pinterest from these alternatives.
Top 10 Programs Better Than Shopify: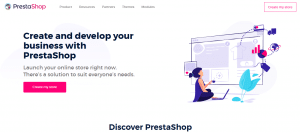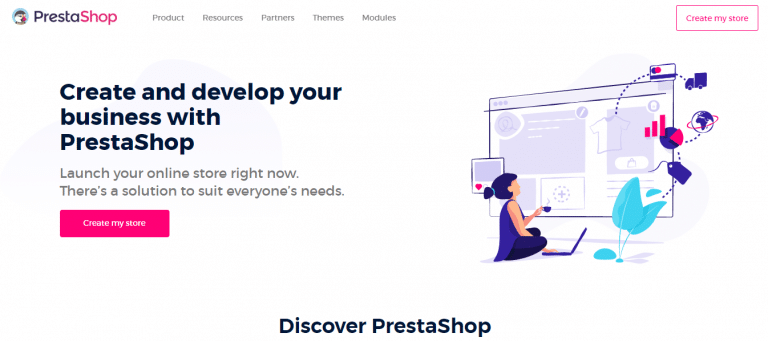 It is the best option for entrepreneurs on a low budget. You could say it is free, but you may need to purchase web hosting and a domain and is similar to Magento. It has a hosted version via a partnership with 1&1, WebhostingHub, TMD, Microsoft Azure, and various service providers. It is not better than Shopify when we talk about themes and templates, but it can be well used and is a free platform. It doesn't charge any additional transaction fees, and supports twenty-five different languages and various currencies, international sales, unlimited products, and attributes and abandoned cart details.
If you lack tech skills and resources but want to keep your product catalog nearly small, install Squarespace. It is the platform offering a robust website builder and a wide range of templates and themes, and with some effort, you can easily get better results and sport an e-store which will appear glamorous and classy. You can get it for $26 per month and avail basics- unlimited pages, galleries, blogs, bandwidth, storage, contributors, checkout, free domain, SSL security, etc. Boost it with $100 Google Adwords credit, order, tax, discounts, customer accounts, label printing through ShipStation and accounting integration through Xero. You can get abandoned cart auto-recovery by paying $40 a month.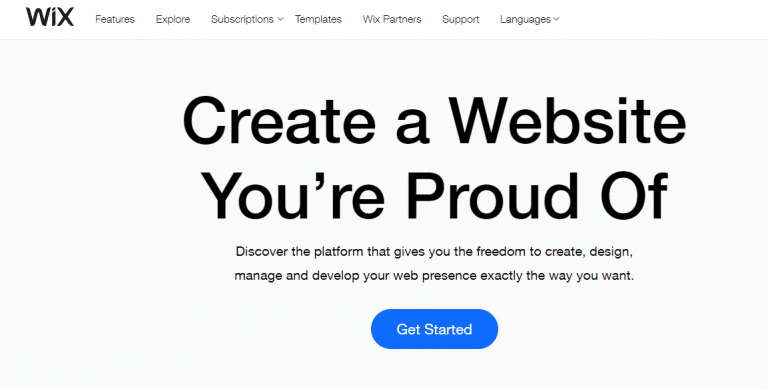 This alternative will provide you with everything you seek in an easy to use interface boosted by cheap plans. You get more than 100 nifty templates, a huge range of apps, fully customizable theme options, and a sleek editor for making it ready for beginners and advanced users. You can set up your site using two different methods- ADI is somewhat an automated assistant which suggests a configuration based on the answers you gave in its questionnaire. The Wix Editor lets full user control and customization and is drag and drop, which means, you can start placing any content anywhere on the site.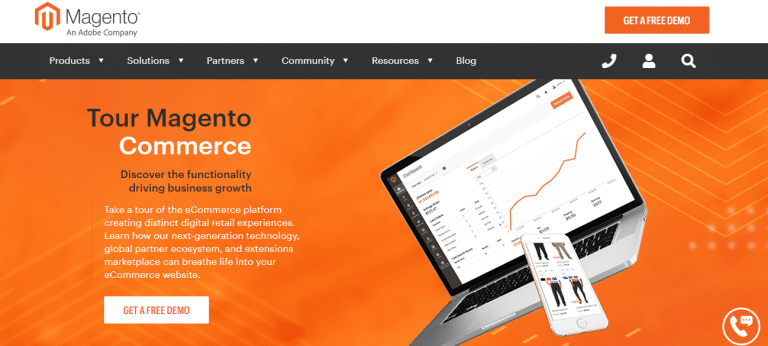 Magento is free, open-source, feature-rich and downloadable and is best suitable for small and large scale businesses having in house programmers and the resources for tweaking the platforms to their requirements. This platform lets advanced customization as long as you have command over coding. On the same hand, this platform is not a plug and play solution for beginners having no tech skills. In case, you have development resources, it matches every requirement in terms of flexibility, optimization, scalability, and ability for accommodating high traffic and huge sales.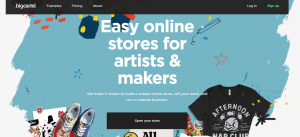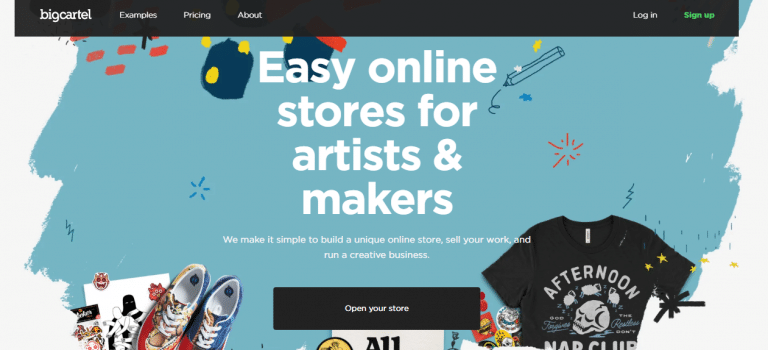 It is considered valuable by artists because of its affordability, unlimited bandwidth, inventory tracking, HTML and CSS customization, and important features. It doesn't have as many features as Shopify, but is quite cheaper and works fine for solopreneurs and small scale businesses. it has perfect integration with Google Analytics, Facebook, and PayPal which lets you set up your shop easily having no coding skills. BigCartel does not charge any additional transaction fees but PayPal might charge you higher fees on your webshop orders. There is a flaw which is there is no live chat or phone support so you can test the free plan before choosing its paid subscriptions.
It is one of the clouds hosted shopping cart platforms which is packed with featured paired with affordable prices. This platform provides a huge product storage options, making it a suitable platform for growing businesses. You have to pay $19 to $229 a month which gives you access to basic SEO tools, abandoned cart email, coupons, subscriptions, personalized products, drop shipping, tracking, Facebook sync, and a bunch of other bells and whistles. If you are about to start then you will admire 3dcart's versatile functionality and web design service which would tailor your store's UI, UX, SSL certificates charging an affordable fee.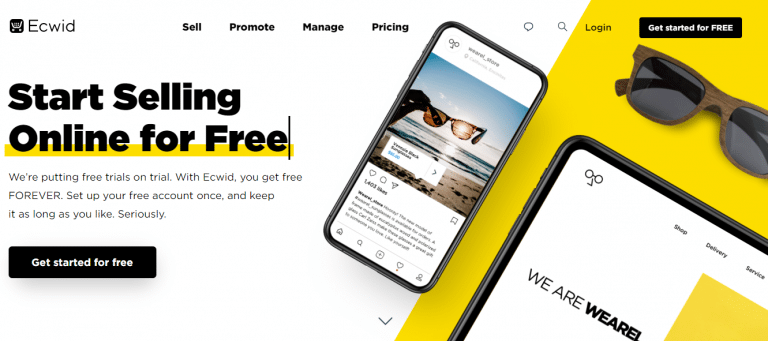 If you already have a website set up and wish to sell some items on your blogs then Ecwid is the best choice as it is cheaper than Shopify. It is an eCommerce widget incorporating every pre-built website. You only need to add the products to the admin panel and copy-paste some lines of codes into your website. Within some time, you'll have your store set up. If you wish to sell off ten or fewer items then you can use Ecwid which is free of charge. You will get unlimited bandwidth, automatic updates, sell digital products, real-time shipping rates and lots more.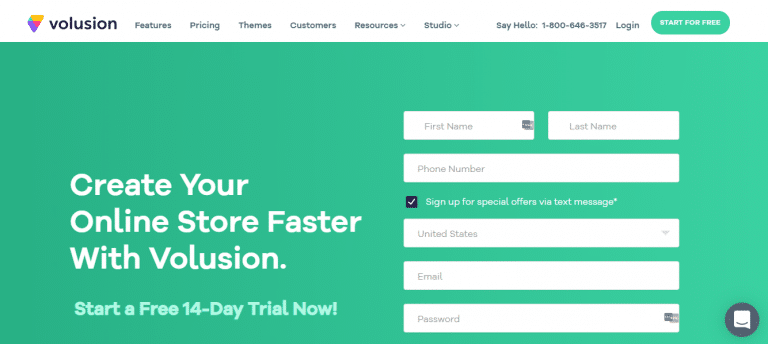 It is the best alternative to Shopify which serves over 200,000 businesses. Volusion is a cloud-based shopping cart which is famous among small businesses and solopreneurs with basic tech skills. Do not worry about hosting or integrating the useful application with Volusion. You can only connect plugins and add-ons based on volusion plans. One page checkout and an embedded eBay integration are available which is an only premium addon. Every package includes an extensive library of templates which is a great example of perfect design. You may need to pay more if you wish to exceed the allocated bandwidth embedded in the plan.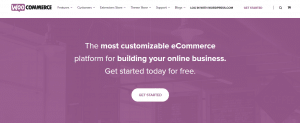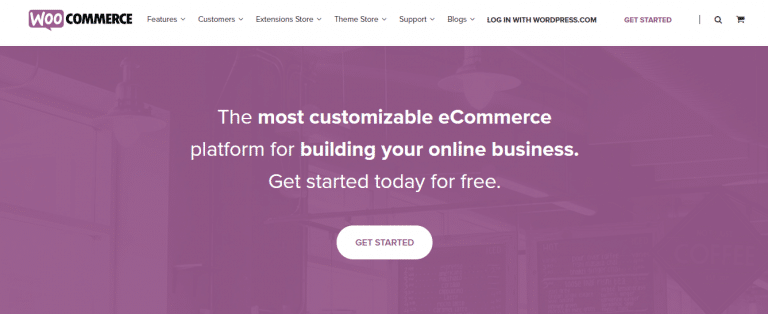 It is the best eCommerce platform as it is free, open-source and is perfect for user experience. You will be required to purchase advanced functionality if you want all the bells and whistles. With its free package, you will be able to build a website that will stand out with expensive carts. You can easily build a mobile-friendly site and pay only for the hosting if you use WooCommerce. You can start selecting the fine extensions by paying $49. Pay $7 for WooCommerce Freshdesk which is a plugin allowing you to embed a ticketing system for providing customer support to the clients directly from the store.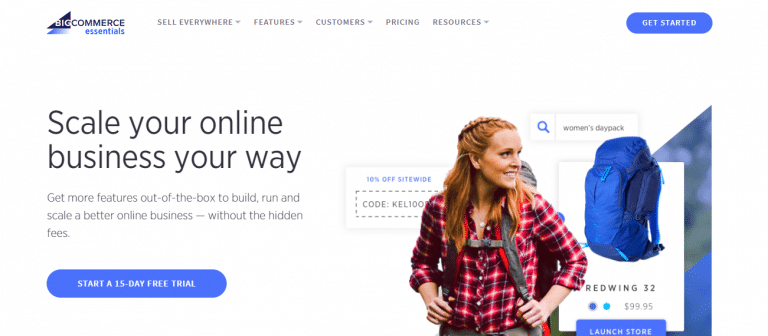 For better and smooth experience and enjoy the flexibility of a drag and drop editor, BigCommerce is the best choice and is popular for offering a complete solution for websites. Its themes are perfect and amazing having only seven free themes across every industry. So be prepared for paying a higher amount for premium themes if you wish more than the free minimum. With its advanced content marketing features, you can easily promote your product on the internet and boost conversion rates. There are prebuilt features which mean there is no need to spend hours and money in the app store as you would with Shopify.
12 Best WooCommerce Payment Gateway Plugins
Start your online store now
These programs will let you create and manage your online store easily and also if you lack coding skills. You can build a mobile-friendly site and only pay for hosting if you use these programs. Now let go Shopify and try these outstanding alternatives and start earning revenues.
Visited 1 times, 1 visit(s) today
Last modified: December 4, 2019