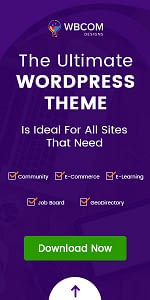 Creating a website is simple and easy these days. With the help of tools, you can easily create any website. You can build any website without using codes and all. But if you are making any forum website with the bbpress plugins on the WordPress Forum Themes. That time you need to be patience and finesse. Different platforms and frameworks that support you to make a community on your website. You prefer the WordPress theme for many reasons involving the familiarity with it. WordPress theme is a very versatile platform permit for such flexibility. With the using of the WordPress forum theme using bbpress that you can make a totally functional forum WordPress theme. Here are some WordPress Forum Themes For Creating Q&A, bbPress & Support Websites. These themes are displaying the best potential WordPress and bbpress plugin. These themes will support you to set the Customizable and rich fracture's forum site you could have.
Table of Contents:
1. Reign BuddyPress & bbPress Forum Theme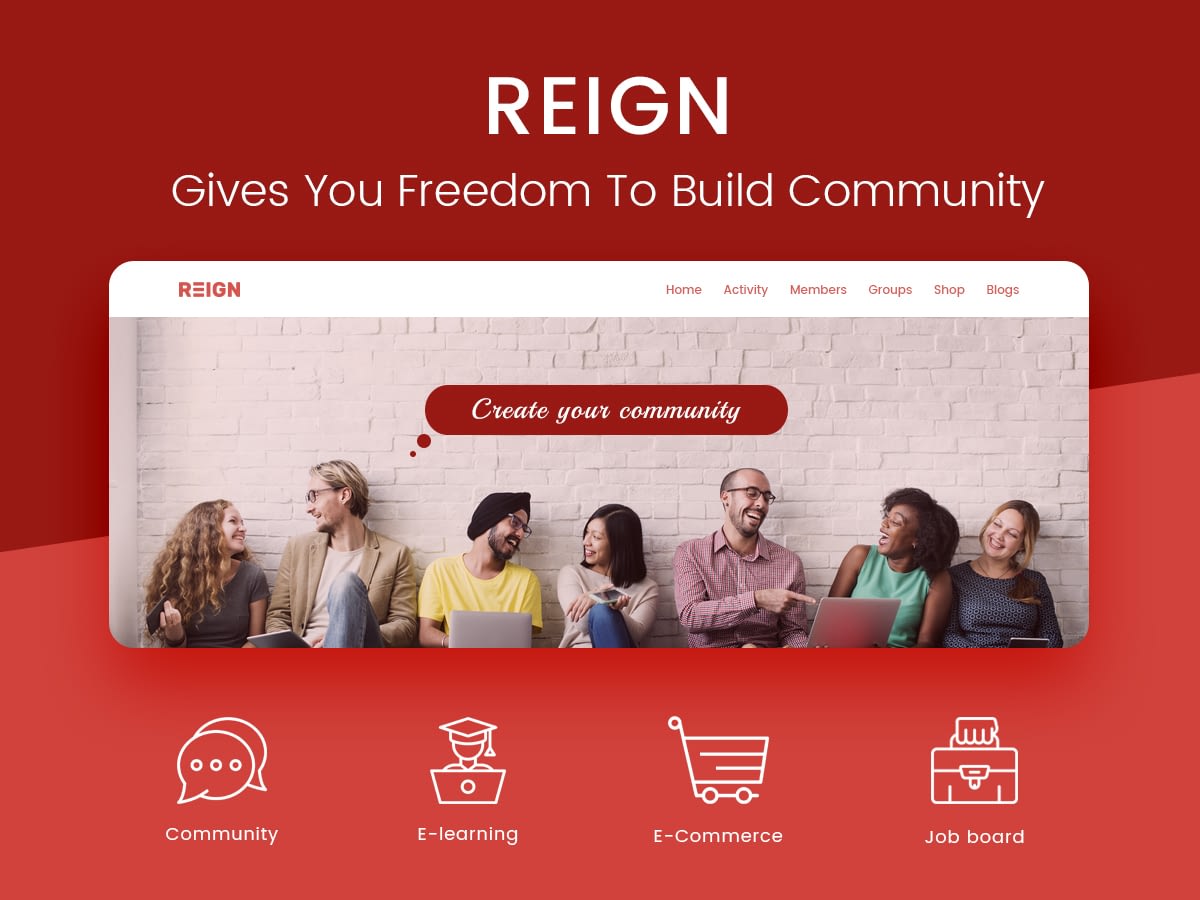 Reign BuddyPress theme is perfect for creating forums and community websites for all niches. The theme offers dedicated support to the most popular social networking plugin BuddyPress and the forum plugin bbPress. Design your webpages with notebale features of Reign such as multiple member/group directory layouts, multiple member and group header layouts, useful customization options for BuddyPress, inbuilt social-media profile integration module, extra widgets for BuddyPress, RTL support, multilingual, optimized mobile menu panel, and many more.
Moreover, the theme offers support to many useful plugins like Elementor, WooCommerce, EDD, Dokan, LearnDash, LifterLMS, Contact Form 7, and a lot more.
2. BuddySocial- WordPress Forum Theme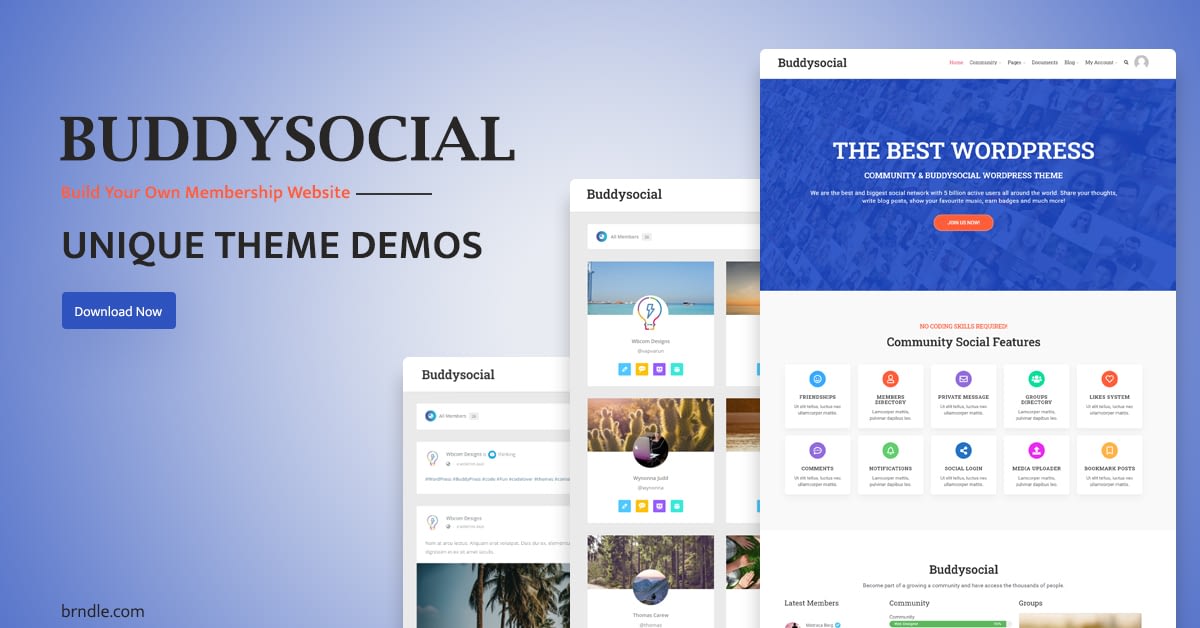 Now, take a look at the BuddySocial WordPress theme that lets you build an online community, forum, intranet or extranet, and other community niche websites. It comes with a unique layout for members and groups directory and offers extra social features for the BuddyPress plugin.
The other key features of BuddySocial theme include one-click demo installer, advanced theme panel customization, mobile-friendly, dark & light mode options, multiple post type varieties, SEO & Gutenberg optimized, useful page settings for the profile, account, and activity page, unique profile widgets, amazing profile features, multiple headers and mega menu option, a lot more to explore.
Apart from that, the theme offers support for many useful WordPress plugins like BuddyPress, bbPress forum, Elementor, Youzer, WooCommerce, and more.
3. Disputo WordPress Forum Theme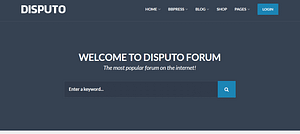 Disputo is a Best WordPress Forum Themes For Creating Q&A, bbPress & Support Websites. This theme will take your form to the next level! Rich set of live customization options allows you to customize your theme with ease. With the use of front-end login, users can sign up, and check their all details without ever seeing the back-end of WordPress. With the use of social login that your website visitors can register on using their existing social accounts such as Facebook, Google+, Instagram, Twitter, Linkedin, etc.. This theme allows your users to create a beautiful and informative user profile. Custom profile photos, cover images, social media icons, sex, age, location information and much more… The user blogs will give your members the ability to create blog posts and send them to review from the front-end. The private messaging system allows your website members to send private messages to each other.
You can built-in sitewide(post, comments and forum replies)like & dislike rating system. Your members will find the results they are looking for before they finish typing their query! There are many fields in the theme for your ads. You can organize your ads easily with the built-in ads management system. Built-in FAQ system helps your users find the answers they often have without putting any strain on your support staff. Report content will give your bbpress forum users the ability to report inappropriate content of spam in topics or replies. This theme is compatible with the woocommerce, eCommerce, bbpress, Bootstrap plugins. This theme has a compatible browser like Chrome, Opera, Firefox, Edge, and Safari.
4. Tikidocs Forum Theme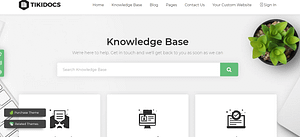 Tikidocs is a support form and knowledge-based WordPress theme. You can easily create your website with the help of exclusive practical pre-built sections. This theme is built for users to simplify and passionate theme with powerful knowledge plugins. A nicely crafted knowledge base to help users to find a solution. Ajax's search enables customers to find what they need in seconds. BBpress is forum software with a spin from the builder of WordPress. Smoothly setting the discussion forums inner you WordPress.Org website. Slider Revolutions are creative. Responsive WordPress slider plugins that display your content in a hasty manner. Whether it is a carousel, slider, hero setting, or even a complete front webpage.
The visible, drag and drop editors will let your own reports in no time! The theme options panel is a custom admin page that comes with some WordPress themes. It enables users to switch theme settings without varying theme files or touching any code. This theme has no requirements for coding knowledge. This theme is an advanced theme that created wonderful layouts for your WordPress website. It comes with the various pre-designed webpage, that you can customize the way you want to right from the front-end. Your work will look better, every element of the theme is prepared to look gorgeous on HD and Retina devices. This theme will work on all the browsers like Chrome, Safari, Firefox, Opera, Edge.
5. Ask Me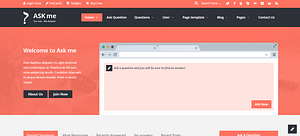 Ask Me is a Responsive Question & Answers WordPress theme. This theme has a question & answer page and user page. This theme has limitless features. Ask me has modern user profile pages, unique question pages, user points and badges system, and much more! With the unique question layouts displays all questions on one page at your choice, the question listing page also integrates with many features such as sort, search, filter, pagination, etc.. You can ask questions with simple steps, users can set title, provide detailed descriptions, selects the category and write tags to help to increase site exposure. All these features (Edit, deleted, views, status, reports, follow) can be simply managed. You can fix members' guidelines and handle the community in a professional manner.
You can make your community online at the time, by the simple and easy steps, you will have to make your survey. Survey everywhere being held the audience with live affairs that deliver actionable results. The question owner can pick the best answer to be shown right after the question, or lets users vote up. Help users easily and quickly find the right answer to questions. Besides gaining a reputation with your questions and answers community, you receive badges for being helpful. Badges appear on your profile page, questions and answers. Allow your community users to vote for other people's questions that they are interested in. Users can use the upvote and downvote arrows to choose answers to come first.
6. Vilan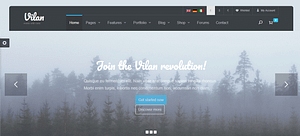 Vilan theme is an eCommerce, professional business and forum WordPress theme. This theme is fully responsive and fully compatible with the WPML, woocommerce, bbpress, visual composer, Ecwid, and Bootstrap. This theme is looking good on desktop, laptop, mobiles, tablets. This theme is fully compatible with Firefox, Chrome, Safari, Opera, and Edge. This theme includes all the files Ecwid CSS files, CSS files, JS files, and PHP files. With the help of the page options, each page has a custom set of options, designed to maximize your creativity. There are different page templates, the stylish page you can pick anyone used the template for your websites.
This theme is having many features like Visio background, 500+google fonts, icon fonts, custom widgets, team, contact form, WPML ready, parallax sections, portfolios, testimonials, and post formats. There are two layouts mode you can prefer website boxed and full width this theme will fulfill your requirements related to the theme. This theme is having unlimited color options you can pick any colors with the color picker and use it in the theme and on your website.
7. DW Helpdesk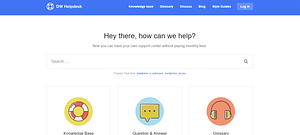 DW Helpdesk is a Knowledge Base / Q&A / FAQ WordPress Theme. This theme includes four premium plugins such as DW Question and Answer Pro, DW Knowledge Base Pro, DW Glossary, DW FAQ. With the help of the knowledge base that you can provide your customers support solution, error message, and troubleshooting guides. With the help of the question and answers page, you can easily and simply set up a whole discuss page where users can ask and answer questions as well as supporting other users. Envato API support feature helps you to convert the product from the Envato marketplace to question, and answer sections, as well as checking the purchase code before you submit the question.
Glossary feature helps you to build an alphabetical list of terms in a particular domain of knowledge with the definitions for those terms. FAQ add frequently asked questions sections via widget or shortcode or PHP function. This theme has been supporting change colors, text, or images, in the customizer section. DW Helpdesk is totally responsive to every device. It is ideal for high-resolution displays. Look for yourself. This theme is compatible with the Bootstrap. This theme is compatible with major browsers such as Chrome, Opera, Safari, Firefox. This theme includes PHP files, CSS files, JS files.
8. Knowledge Base
Knowledge Base theme is a Helpdesk, Wiki, and FAQ WordPress Themes for the website. With the help of the bbpress forum, you can make the platform for you that you can communicate with your website users and visitors. And permit that they can also communicate with each other in the same forum. The wiki forum gives the FAQ plugin that enables that you can easily make and manage your continuously asked questions. At the same time, you can showcase various FAQ pages on your website. This theme is comprehensive with the famous google analytics search tool to assess your website traffic.
This theme is coming with the visual composer page builder that gives you unique web page designs and with wonderful transition effects. You can make the animation with the help of the drag and drop functionality. This theme has two voting settings first one is public voting:- you can manage voting privacy as selected users, and the public that Who can vote on your website posts. Second is Reset votes:- this vote setting enables you that you can easily reset the vote setting from all posts. This theme gives you many post formats that are multimedia and standard post, links. And you can write all types of content on your website.
9. ForumEngine
ForumEngine is a discussion WordPress theme forum. With this theme you can build your online community without any tension, it would be abandoned. This theme is optimized for more social interaction. This theme displays many categories of blog posts. You can create the post in various available formats and features theme on the homepage accordingly. With the help of the style customizer, you can change the style and appearance right to your homepage. You can publish and edit content without leaving your homepage with the help of the front-end controls. This theme is work on all devices like desktop, laptop, and tablets, and also on mobile devices. Your site will always look appear beautifully. This theme is made with simplicity and improved user interactions to keep your website up with innovations in designs.
With the help of the user badges system, you can create your own rules for the users activating on your website with each badge, users have the right to access or change status on your forum. Live notification system enables that your users will be notified every important action happens on the site to catch up with what's happening. Multiple widgets are ready for your drag and drop sidebars widgets to extend the customizability of the theme. The built-in translator is included for translating text right in your dashboard. With a built-in translator supported, you can quickly translate and change text without any hassle.
Final words
These are the best WordPress forum theme for the Creating Q&A, bbPress & Support Websites. These themes are host community and build for your products, interested and only for any usual topic an all. The unbelievable flexibility that WP theme outstanding and all the themes have come with the free and premium offers. If you are looking for the best WordPress forum theme for your bbpress, creating questing and answer, support websites that once check out this list and I hope you will get the amazing theme for your website. These themes will help you to appear more in online marketing. You can pick anyone and these themes will help to boost the traffic on your website and increase the reach on your website. All the themes are very responsive and retina ready themes.